News

Land sales go into overdrive as Citiswich Business Park welcomes Costco
Walker Corporation's 350 hectare industrial estate, Citiswich Business Park, has experienced a record year of new developments totalling over $100 million. The significant uplift in activity from new buyers and tenants follows Costco's recent opening of its second Queensland store on 2nd May 2019.
Quickly established as a major drawcard to the estate, Costco joins other new occupants TAE Aerospace, Queensland Urban Utilities (QUU) and World Gym. Additionally, two major pre-commitments will join the estate in 2019, including a renowned pharmaceuticals supplier and data centre.
This influx of new and varied occupants and employment opportunities attracted QM Properties, who recognised a rare opportunity for a new residential subdivision at Citiswich. Construction has commenced and the developer is set to release new house and land packages in coming weeks.
New land release:
Citiswich Business Park continues to offer well serviced and benched industrial lots ranging in size from 2,400sqm up to 20 hectares.
With demand extremely high, we recommend that you contact us at your earliest convenience to discuss options for your preferred lot at Ipswich's premium business park.
Click here for the Stage 1&2 masterplan
For all enquiries, please contact:
Todd Martindale, Development Manager at Citiswich Business Park
+61 418 779 811

Costco:
Costco invested over $50 million in its latest store, budgeted to turnover in excess of $170million in its first year. The store consists of a new 13,750 square metre Costco warehouse outlet, service station and car parking for 825 vehicles, and was quickly established as the major traffic generator to the estate.
Country Manager, Costco Australia, Mr Patrick Noone, said "We believe Citiswich is an excellent location as it draws on large catchment areas from Brisbane to the Western corridor and regional areas".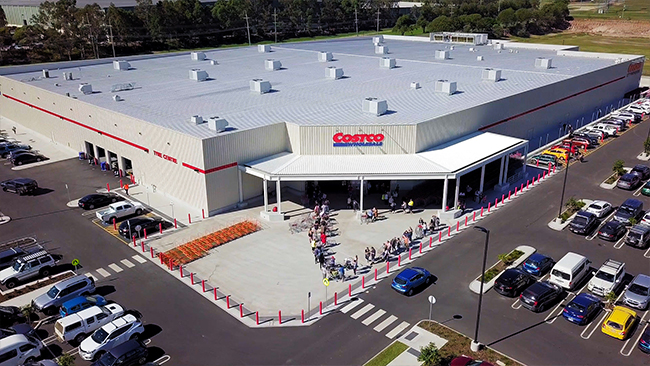 TAE Aerospace:
The largest Australia-owned aerospace company, TAE Aerospace has purchased an existing building on Hoepner Road and is transforming the site into a state-of-the art aerospace facility to service its defence customers, with construction now well underway.
CEO Andrew Sanderson said "While being able to consolidate our staff in the one building in Citiswich, the Bundamba location is great for us. We are close to Ipswich where many of our people live, the Brisbane CBD and the port for deliveries".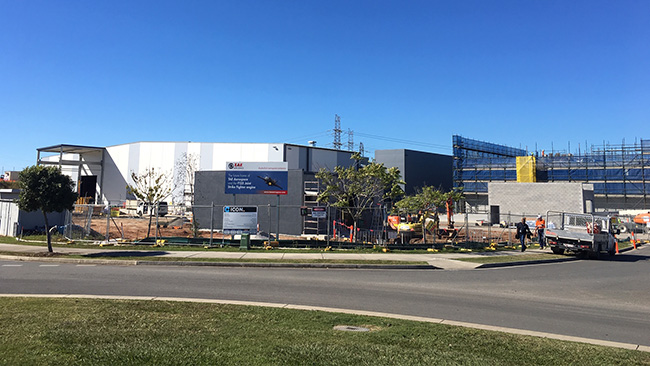 New onsite infrastructure:
Construction of the new Wood Street to enable road access to Costco
The construction of Masterpanel Lane from Hoepner road, providing new entry to Humes and additional Citiswich sites
Underway, the intersection works at Bognuda Street will enable the QM Properties land subdivision works
The Hume Drive extension is also being progressed to complete the link road connection to service increased traffic movements within the estate.
Connectivity:
A major drawcard for tenants, Citiswich benefits from excellent transport links to the Ipswich Motorway, Cunningham and Warrego Highways, along with great local amenity including retail shopping, a planned child care centre, extensive parklands and walkways.